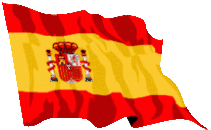 Español

Madrid reached tops of an excellent level

REAL MADRID

2
Helguera
McManaman



ESPANYOL

0






TONS OF ART... AND WAITING FOR GUNPOWDER

Madrid conquered their first three points this League after a match that has shown the overwhelming technical superiority of the Men In White against a scary Espanyol. Moved by a midfield line of dream, where Zidane, Figo, Cambiasso, and the constant help of Roberto Carlos created more and more dangerous situations, Madrid left highlights of a rare beauty, valuable not only to make a nice picture, but also making sense and being useful for the team.

However, fans had to wait for this exhibition. The team started the match very relaxed after the Supercup. Almost half an hour was needed in order to see the Del Bosque's guys in command. Then, after a few minutes, Helguera netted the opener after a corner kick. Aware of his inferiority, Espanyol didn't react. Before and after the break Madrid players had lots of fun, and admirative exclamations arose once and again from the plates.

There were only one reason of concern: Madrid wasn't killing the game. With Raúl rarely absent and a fighting but unsuccessful Guti, the absence of one striker (you may choose: Morientes, Portillo or Ronaldo) was clear -and missed.

Near the end, Madrid went physically down, and Espanyol finally offered some attacks, including a pretty shot by Roger that hit the bar noisily. But Raúl was clever enough to forward a great ball to the recently added McManaman, that kicked away the last fears and left many happy fans, that also dream about more -and better- to come.
NEXT MATCH : Cup: San Sebastián de los Reyes - Real Madrid. Wednesday 11th 7.


| LEAGUE | CHAMPIONS' LEAGUE |
| --- | --- |
| Real Madrid 2 - Espanyol 0 | |
| KING'S CUP | SUPERCUP |
| --- | --- |
| | Real Madrid 3 - Feyenoord 1 |
Visitors since el 5/Feb/2002